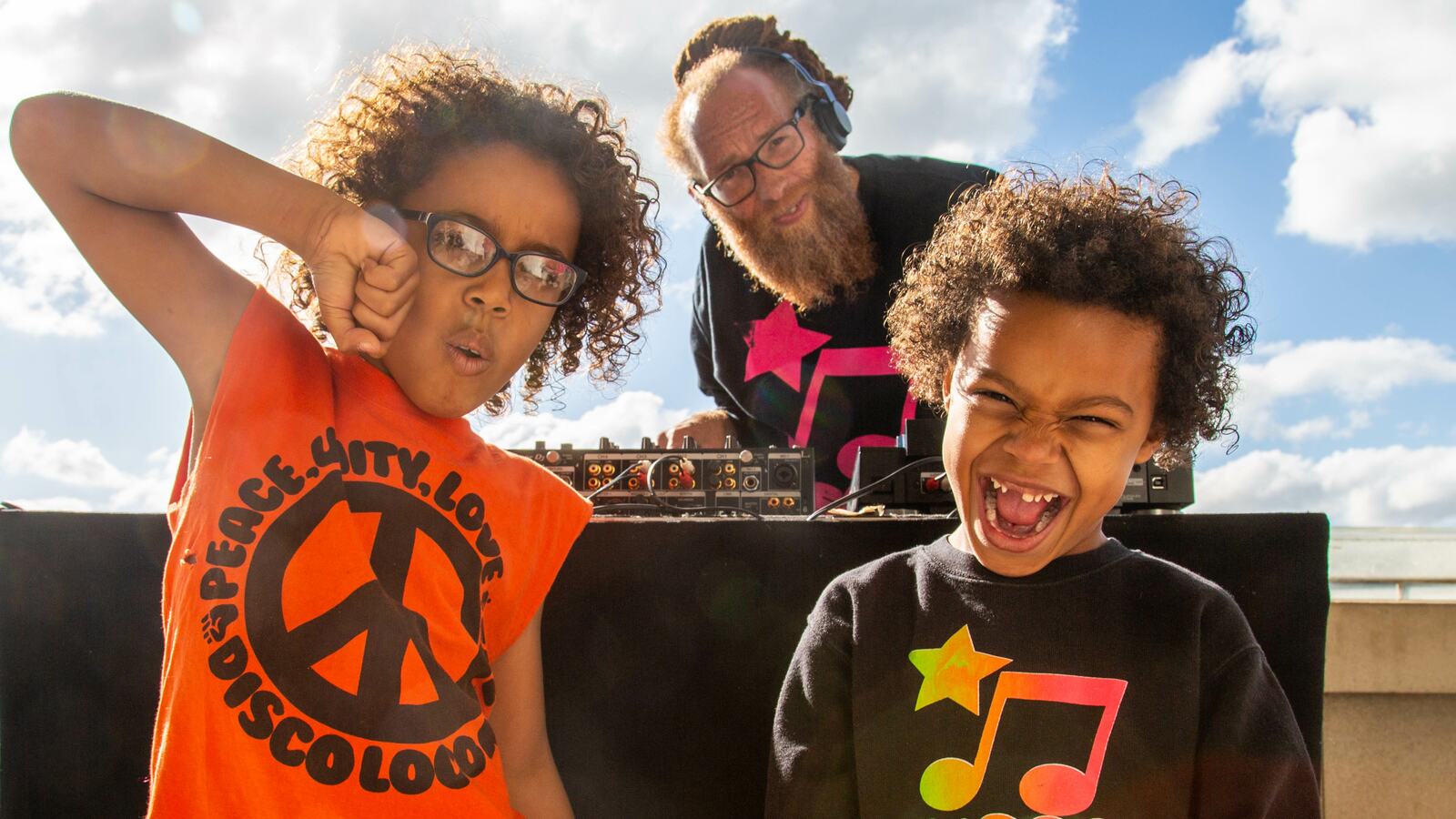 ©FAMILY & YOUNG PEOPLEACCESSIBLE EVENTS
Disco Loco
Sunglasses? Check. Disco pants? Check. Time for some alternative family entertainment with Disco Loco.
The wild and wonderful family party welcomes revellers of all ages to an afternoon of DJing and performances.
Boogie to back-to-back tunes from the Disco Loco Allstar DJs and marvel at live music, dance and cabaret, hosted by the genial MC Chu-i.
Disco Loco have been entertaining families across East London since 2006 in a programme of arts, culture and a spirit of togetherness, running inclusive monthly events for families.read less
Featured artists
Sun 14 Jul: Rhyss Pieces, Symoné
Sun 21 Jul: Fantabulosa's Xnthony, Porridge Radio
Sun 28 Jul: Shakaonafire, Grace Shush
Sun 18 Aug: Fantabulosa's Ginny Lemon, Dream Nails
Mon 26 Aug: XOEY 5.0, Rubyyy Jones
DATES & TIMES
14 Jul 2019 – 26 Aug 2019Approximate run time: 300 minsRun times may vary, find out more
WHERE
Outdoor spacesRiverside Terrace, Level 2
PRICING
FreeMembers & Supporters get priority. Join now
need to know
Event information
These events take place 12 noon – 5pm.
Access information
The performance at 12pm on Sunday 18 August is British Sign Language (BSL) interpreted by Clare Edwards.
To join our free Access Scheme and book tickets for these services, call our Ticket Office on 020 3879 9555 or email accesslist@southbankcentre.co.uk
Find out more about our Access Scheme